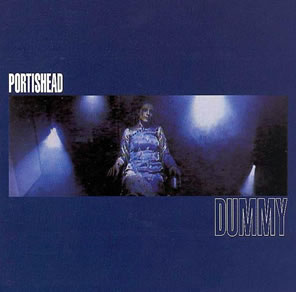 Well, at least, for me it did.

They weren't considered to be the absolute first to produce "trip-hop" music, but they were the first artists that got me into trip-hop, and by the same token, into downtempo music in general.

Back in 1995, way back when I was doing commercial DJ events, I received a request sheet back from a Tulsa high school, and strangely enough, Portishead was included as something that somebody there wanted to hear.

I had vaguely heard of Portishead, but I wasn't familiar with their music at all. I talked with Paul over at Mohawk Music and he let me listen to their open store copy of Portishead's 1994 debut album, Dummy.

It was unlike anything I'd ever heard. It sounded like someone had combined old spy movie music with hip-hop beat patterns - but a lot of effort had been put into it. It wasn't just thrown together. Then, there was that voice - Beth Gibbons, whose vocals could convey spectacular degrees of emotion without sounding overwrought or whiny.

It soon became something I played almost all the time... and soon was picked as the soundtrack for many, many late nights playing Doom II (often over my modem in deathmatches with DJ TMJ) while munching on bowl after bowl of pistachios.

To this day, Dummy remains one of my favourite albums ever.