Entry Fifty.
Saturday, 2007.08.04, 4:41 PM CST.
She has been laid to rest; may she rest in peace.
At 3:00 PM CST yesterday, the funeral services were held for my mother at a small (but surprisingly crowded) chapel back in my old hometown. We had numerous people, family and friends, who traveled in from out-of-state to be there. There were even employees of two of Mum's favourite casinos (one of which sent an enormous floral arrangement) in attendence.
It was a very simple service, held by a very friendly Methodist minister. After the ceremony, the minister led a very brief, family-only gathering at the burial site.
I saw my dad again today; he's holding up okay, as am I, but we both still have our times when the grief just overcomes us. We both feel pretty much lost without her, and sometimes when I don't feel like I can cry anymore, the tears just keep coming. Please continue to pray for the comfort of our family.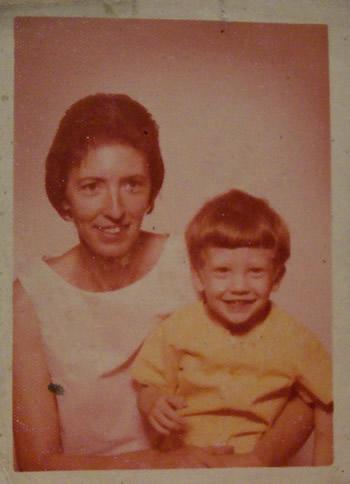 Thanks for everything, Mama.
I love you and I will never forget you.
October 18th, 1935 - July 30th, 2007.
(For more information about her passing, please see my last entry.)
Badger