Entry One Hundred Seventy-Six.
Monday, 2013.12.30, 10:02 AM CST.
The soundtrack of 2012.
Current Mood: Not quite sure I'm ready for 2013 to be over.
Current Scent: Sentiment by Escada.
Okay, I know what you're probably thinking: If it's the end of December 2013, why the hell am I posting something called "the soundtrack of 2012?"

That's a good question. Basically, I meant to do this last December, then I held off until January... then I kept holding off and holding off, and now I find myself with a "Soundtrack of 2013" post that I want to put up as well, but I didn't want to post it until writing the 2012 post... ARRRRGH.

Procrastication sucks sometimes.

Anyway, I've been getting into the habit of putting together a "soundtrack" for each year of my life as I go through them. So, if I find myself absolutely loving a song - even if the song happens to be an older track that I just discovered, or an older track that somehow achieves a really special significance - then it is likely to go onto my soundtrack for that year. Currently, I limit my soundtracks to fifteen songs... so even some of the songs I really, really like won't make it. :)
I then arrange the songs in the order that I think would be most appropriate. If there were people watching my life play out the entire year round, and they listened to the CD, would they remember why each track made a difference?
It's a very special, personal thing... but each year, I plan on sharing a new "soundtrack" with you, and explaining why each song made the cut.
So, without further ado, here's my personal soundtrack of 2012:
1. Lana Del Rey - "Summertime Sadness."
2. Depeche Mode - "Angel."
3. Chrome Pony + Crystal Vision - "Carry the Load."
4. Bruno Mars - "Grenade."
5. Tim Berg - "Seek Bromance."
6. Florence + the Machine - "Dog Days are Over."
7. Joey Fehrenbach - "Edison Cylinder."
8. Purity Ring - "Obedear."
9. Black Grass - "Don't Leave Me This Way."
10. Taio Cruz - "Hangover."
11. Phaeleh + Soundmouse - "Afterglow."
12. Christina Aguilera - "Your Body."
13. VNV Nation - "Gratitude."
14. Radiohead - "Videotape."
15. Lana Del Rey - "Cola."
And here's why each track was so darned special...
1. Lana Del Rey - "Summertime Sadness."
This track could almost just as easily have been her debut single, "Born To Die." As I posted way back in January, I chose the Born To Die album as my "album of the year" for 2012 - a choice that I figured would probably shock and/or appall some of my fans.
I first heard the title track on the first day of January of that year, and I was immediately captivated. Once I heard the full album, though... "Summertime Sadness" quickly became my favourite LDR track. (This was before the track was ever announced as a single, and long before any of the commercial remixes of the track were released. I fell in love with the original verison.)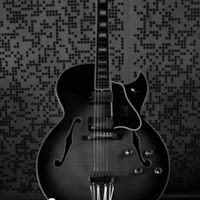 2. Depeche Mode - "Angel."
In October 2012, Depeche Mode let loose this monster of a track to their fans... playing it at a press conference, then putting a video online of what many of their followers (including myself) believed was probably a raw, early version. DM didn't even give the title for it at the time.

As it turned out, that was the finished product, and as revealed in the tracklist of their spectacular March 2013 album Deltra Machine, the song was indeed simply called "Angel."

The track really got me excited about Depeche Mode again after the enormous disappointments of the Sounds of the Universe album and its accompanying "Tour of the Universe." Plus, I had discussions about the track with my estranged friend Tiff from TU, which (almost a year later!) led to us amazingly reuniting to attend a DM concert.
3. Chrome Pony + Crystal Vision - "Carry the Load."
One late night while driving, I had the radio on and I stumbled onto a broadcast from "The Spy" radio, which we couldn't usually catch in Tulsa. They were playing lots of great stuff, but one song that really grabbed me was this track that I had never heard before called "Carry the Load." As it ended up, it was a collaboration between two Oklahoma-based musical acts - Chrome Pony and Crystal Vision. I still get the song stuck in my head these days. I would love to produce a remix of it someday.

[ADDENDUM, 05/08/2014: This journal entry was written a few months before I found out that Steven "Chrome Pony" Battles was a culturally-insensitive douchebag. Although I won't change this tracklisting, I want to make it clear that I no longer support Chrome Pony nor any other Steven Battles project. Incidentally, this is the only really good Chrome Pony track that I've ever heard... and that's most likely due to Crystal Vision's involvement. I have nothing against Crystal Vision. However, as far as I'm concerned, Chrome Pony blows. Thanks.]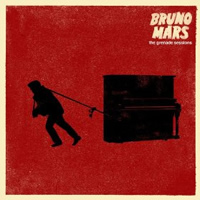 4. Bruno Mars - "Grenade."
I'll admit... even though I'm a DJ, I have, over the past several years, had a tendency to avoid a lot of "current" pop music because so much of it is just crap. However, when I watched the "Grenade" video for the first time (and at that time heard the track for the first time, even though the track was fairly old at that point), I loved it. I think I cried a bit. It was an absolutely gorgeous pop ballad, and it hit a chord because I had been in that "Grenade" frame of mind before - willing to suffer practically any pain for someone who would never carry me in the same regard.
5. Tim Berg - "Seek Bromance."
There's kind of this unspoken rule in the DJ community: If you're a DJ, you're supposed to hate Avicii (Tim Berg), and you're especially supposed to hate his song "Levels." The funny thing is that I had been out of the "modern music" loop for so long, I had MISSED it when "Levels" was overplayed all over the place, so I didn't get burned out on it like so many other DJs did.

So, when I finally got around to hearing "Levels," I was nuts about it. I then checked out Berg's other work, and found his incredible "Bromance," then "Seek Bromance," which was essentially a combination of "Bromance' with Amanda Wilson's vocals from the Samuele Sartini track "Love U Seek." I absolutely loved both "Bromance" and "Seek Bromance."

The "Seek Bromance" video was fun, but bittersweet. It reminded me a lot of the youth that I missed... except that (SPOILER ALERT!) I never went into the desert and did drugs, nor did I ever have a threesome with another dude.

Incidentally, if you ever look up the video... make sure to track down the director's cut! Also, track down the video for the instrumental "Bromance," with the running guy. I won't say anything further about it here... but it's AWESOME. Completely different from the "Seek Bromance" video and a blast to watch.
6. Florence + the Machine - "Dog Days are Over."
Oh, Florence, Florence, Florence... I can never really decide if I like Florence + the Machine or not, on an overall basis. I don't have anything against them, but a lott of their work just leaves me rather uninspired.
However, I got all kinds of wacky about "The Dog Days Are Over" - especially once I got my hands on an amazing club remix of it. The track is just so much more driving than a lot of the other Florence stuff.
I almost included my other Florence favourite "My Boy Builds Coffins" instead... but decided that "Dog Days Are Over" was a more worthy part of 2012.
6. Joey Fehrenbach - "Edison Cylinder."
While researching music for my downtempo event "The Great Gypsy Chillout 2," I found the album Don't Wake Me by Joey Fehrenbach, listened to a preview of the instrumental masterwork "Edison Cylinder," and then went on afterward to forget exactly what it sounded like.
A week or two later, in my head, I kept hearing a portion of a song repeating in my head... but couldn't figure out what song it was. I just knew that it was beautiful and somewhat haunting.
I ended up revisiting the "Don't Wake Me" album, checking out the preview of "Edison Cylinder" once again, and realizing where I'd heard this melody that I kept hearing in my brain. I bought the album shortly thereafter and played the track as part of my set at the "Chillout." :)
8. Purity Ring - "Obedear."
I remember looking at music on Amazon one day and stumbling onto the Purity Ring album Shrines. I thought the cover looked intriguing, so I went ahead and listened to a couple of tracks on it. I just melted - especially when I heard "Obedear," a gorgeous, multi-layered slab of downtempo electronica awesomeness. I ended up buying the album on turquoise vinyl and playing two Shrines tracks at "The Great Gypsy Chillout 2."
9. Black Grass + Dominique Noiret - "Don't Leave Me This Way."
Speaking even further of "The Great Gypsy Chillout 2," I discovered this one while researching new music to buy for the event as well. I wouldn't have thought of taking the classic disco track (popularized by Thelma Houston, then later by the Communards) and converting it into a dark, somber, plaintive downtempo number. That's what Black Grass managed to do... and they did a remarkable job.
10. Taio Cruz + Flo Rida - "Hangover."
I did a LOT of pop music research in the early part of the year for my performance at Tulsa Pride 2012. I didn't know much about Taio Cruz, but I found that I really enjoyed a lot of his tracks, including "Dirty Picture" (with Ke$ha, for whom I have found an unusual amount of respect), "Dynamite," and this one, "Hangover." The song got stuck in my head repeatedly and infectiously. The music video, while an obvious ripoff of the feature film The Hangover, was still rather fun, mainly due to hilarious ex-"Mad TV" comedian Bobby Lee.
11. Phaeleh + Soundmouse - "Afterglow."
Long ago, my esteemed colleague DJ TMJ told me about this song called "Afterglow," and he probably gave me a link to the video, and I probably watched it and thought it was great.

Then, I moved it somewhere in the back of my consciousness. Okay, I might have forgotten it.

Later, I was doing research for "The Great Gypsy Chillout 2" and stumbled onto this amazing song called "Afterglow" by Phaeleh and Soundmouse. :) Around the same time, Tim suggested the track as a recommendation for the event... and I basically had to admit to myself that I'd somehow forgotten it at some point.
12. Christina Aguilera - "Your Body."
I'm not usually a huge Christina Aguilera fan. I like her a lot better than Britney Spears (with whom she is often compared), and I don't particularly dislike anything that Aguilera has done... but I've never really been all geeked about her.

Well, one day in 2012, I was on YouTube and Aguilera's "Your Body" was suggested as a recommended video. I had a tiny bit of curiosity and clicked the video... and I was surprisingly impressed. It was one of the best pop/dance tracks I'd heard in a long, long time - and it got stuck in my head like mad!
I revisited the track while writing this blog post, and indeed, I found that I was still crazy about the song.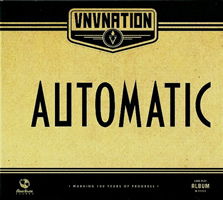 13. VNV Nation - "Gratitude."
On a completely different note... In early 2012, I was fortunate enough to see VNV Nation perform live for my second time in Tulsa, at the IDL Ballroom. I was fortunate enough to meet Ronan Harris of VNV Nation for the second time, and he was incredibly nice.

"Gratitude" was one of my favourite tracks from their latest album at the time - an almost joyous ode to the miserable people who had made things difficult for Harris over the years and forced him to persevere.
14. Radiohead - "Videotape."
Here's yet another one that I found out about while doing research for "The Great Gypsy Chillout 2." I'd been a casual fan of Radiohead for years, and I had a few of their albums, but I had never done a lot of really in-depth research about their music. I started checking into tracks from their In Rainbows album, and I listened to "Videotape."

It was quite possibly the saddest song that I'd heard in over five years, and definitely one of the saddest songs I'd ever heard in my life. I seriously wept. I listened to it again a little bit later and had the same reaction. It took me a few times before I finally could listen to the song without at least a tear or two.
Despite its incredible degree of sadness... it's beautiful, in a raw, unpolished kind of way. Really, really beautiful.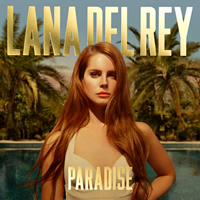 15. Lana Del Rey - "Cola."
This one will always remind me of November/December 2012, hanging out with my old friend Pennsy (aka "Little Miss 80s"), who has since moved far away.
Even though Del Rey released her major-label debut Born To Die in January, she had enough material by the fall to release a shorter collection of new music, Paradise. "Cola" was one of the more controversial tracks, mainly due to the content of the first line of the song which I won't repeat here. :)
I figured that if my 2012 had a soundtrack, it would be great if it had Lana Del Rey like "bookends" around the other tracks. Much like "Summertime Sadness" at the beginning, this one had other LDR tracks that almost could have replaced it. "Gods + Monsters" was another Paradise track that easily could have filled this #15 spot.
All right, there you have it... I'll post the 2013 soundtrack momentarily. :)
Badger

[Edited 2014-02-07 10:39 AM: Somehow, I originally published this list and completely left off #7, "Edison Cylinder." Whoops! Fixed.]