Entry One Hundred Eighty-Eight.
Saturday, 2015.01.24, 11:56 PM CST.
New year's resolutions, 2015.
Current Mood: Kind of tired, kind of apprehensive, and kind of... yeah, back to kind of tired.
Current Scent: Just clean, overall.
2014 was a rough year. 2015 is shaping up to be the same.
Here are the "code changes" I'm going to try to make in my brain this year. Some of them have been a long time coming. None of them will be easy.
I will acknowledge the possibility that I might have been wrong about everything all along.
I will be on time more often.
I will retrain and refocus my desires.
I will forcibly alleviate my guilt.
I will try to stop seeing happiness as a shameful emotion.
I will try to click more and fade less.
I will try not to stop at so many green lights.
On my Facebook page, on January 1st, I also made a resolution that "2015 will be the year that I finally learn how to do something cool with the DR-202 and actually start using the SP-202 in my live DJ sets." (After having the SP-202 for about seventeen years, it's probably about time.)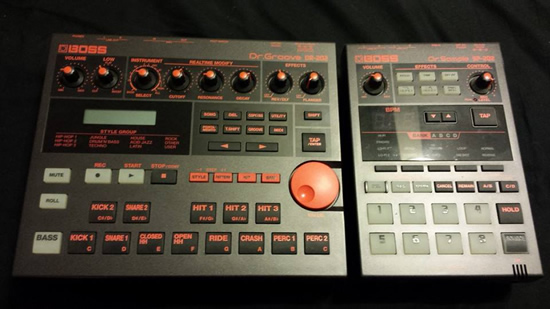 That one's not nearly as important, nor as personal, as the others.
Hope everyone has a happy 2015. More soon, I hope.
Badger