Entry Two Hundred Thirty-One.
Thursday, 2020.06.20, 12:28 AM CST.
A few more thoughts and details about myRadio SRO sessions.
Current Mood: Mildly elated but a little lonesome due to the pandemic, plus a bit under the weather.
Current Scent: Close Up by Olfactive Studio.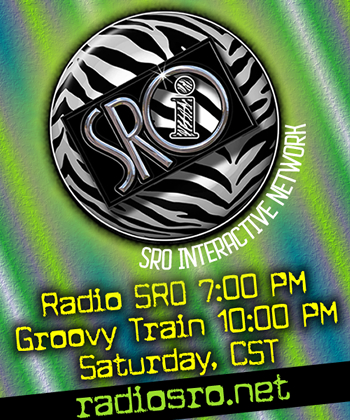 Okie dokie...
So, I'll repeat this first part up front from the last blog update:
If you want to hear me playing classic alternative and club/dance tracks, WEEKLY, then on Saturday nights at 7:00 PM central time, you need to tune in here:
This post is mainly to describe my feelings about Radio SRO, as well as what you can genuinely expect when you tune in.
The biggest thing: Don't expect an exact copy of what you used to hear from KTOW Progessive Radio. That's not what this is meant to be. Radio SRO will be very similar, but also quite different in a number of ways.
How I'm feeling about this whole thing:
I want you to imagine being so emotionally worn-down that you almost gave up the main activity that people identified with you, something that you had enjoyed for a long, long time. You stopped putting together DJ events, you stopped DJing at events for months... and you just decided to become more reclusive.
That's how I felt last year. I can't give you all the details, but emotionally, I was a wreck. I no longer wanted to organize events, and DJing just didn't give me the same excitement that it used to. I'd been DJing for thirty years, and I was just about ready to hang up the headphones.
And now, following a series of events that have led up to this point in my life (as described in my last blog entry), I find myself:
Performing "events" which don't require a bunch of setup or teardown at venues.
Playing the type of classic alternative music that I have loved for decades.
Teaming up with Tim Barraza, THE person who started KTOW Progressive Radio.
Actually having listeners that like what I'm doing and respect me.
Legitimately getting paid on top of all of that.
LOVING what I'm doing.
Do you have ANY idea how lucky I feel?? Ridiculously lucky. I feel... resurrected, in a way. "Badger Kelley" has been given a new lease on life as far as the DJ thing goes. This was a turn of events that I never saw coming, and I can't find the words to properly express how thankful I am that people are tuning in and listening.
So, here are a few things you might want to know about what you're tuned in to one of my sessions on Radio SRO:
What era is the music from?
The overwhelming majority of what you hear will be tracks that would have been played on KTOW - so, anywhere from the late 1970s up to 1991.
With Tim's support and encouragement, I am expanding the scope of Radio SRO to include tracks that I'm confident would have made it onto KTOW, if only the progressive radio era had continued. Most of the "more recent" tracks will still be from the 1990s; for instance, we all know that Depeche Mode's "Barrel of a Gun" and "It's No Good" would have been played on KTOW. Nightcrawlers' "Push the Feeling On" would have made it onto the "Party Train," no doubt. Even Michael Hutchence's posthumous, self-titled solo album fits in wonderfully with the Radio SRO alternative format, even though it was released in 1999.
Anything past the 1990s? I wouldn't rule it out, but that wouldn't happen very often at all.
Will all of the tunes always be "alternative?"
Depends on one's definition of "alternative." You're not going to hear Pearl Jam or Nirvana. Tracks that are played as part of "The Edge" Z-104.5's everyday programming are generally out of the question.
There are a few tracks that have had mainstream success that will make its way into the playlist now and then. Two prime examples would be M|A|R|R|S' "Pump Up the Volume" and Deee-Lite's "Groove Is in the Heart." Both had commercial success but they also kind of "fit." Of course, some of the Cure's work and some of Depeche Mode's work crossed over to mainstream success... but does that mean that I'm not going to consider playing "Lovesong" or "Enjoy the Silence?" Of course not. Black Box is another good example; even though "Strike It Up" and "Everybody Everybody" were massive crossover tracks, the first Black Box song I ever heard was "Ride on Time," played by JT and the other guy on the KTOW Party Train.
But, for the most part, you'll hear classic alternative tunes - some well-known and some a bit more obscure. As an homage to KTOW's reggae offerings, you may hear a reggae tune from time to time.
During the SRO-i Groovy Train, you'll hear a mixture of classic alternative dance tracks, house, techno/rave, and even the occasional hip-hop song. (After all, artists like De La Soul, Digital Underground, and Eric B + Rakim were often featured on KTOW.)
What about remixes?
You're going to hear a LOT of remixes and extended versions on Radio SRO and the Groovy Train.
Some will be classic remixes, and some will occasionally be more modern remixes of classic tunes. Since my earliest days of DJing, I've specialized in purchasing and collecting thousands of rare remixes from around the world. I've got a whole post about that right here.
And... some of the tracks will be remixes that I have produced myself. :) These are generally very, very exclusive mixes that you'll never hear anywhere else.
So is this just some geek playing tunes from a big MP3 collection?
NOTHING is being played directly from a laptop. Everything is being played from REAL VINYL and CDs. Now, I'm not above purchasing MP3s online and then burning them onto CDs (I've done that a number of times), but you're never going to catch me just standing in front of a laptop and pushing keys.
Why do I disappear from the broadcast from time to time?
A lot of times, I'll head into the next room (where the "Walls of Records" are) to get more music. Food runs and dashes to the restroom are also possibilities.
What are all those things on the shelves behind me during the broadcast?
I've had this asked a couple of times so far during the broadcasts, so I figure I'll cover it here. They're Atari 2600 games. Remember the old Atari system from way back in the early 1980s? That old video game system has been one of my main obsessions for almost forty years, and I own over four hundred of the games with their original boxes and instructions. Yes, I still play the Atari from time to time... and get this: There are still people programming brand new games for it, and a lot of them are magnificent.
What sound gear is used?
I'm mainly putting this section in for those of you who are audio/gear geeks. A lot of the items toward the bottom are rarely used for the broadcasts, but here's what's on hand.
Technics SL-1200 MK2 turntables.
Shure M44-7 -or- Ortofon Concorde QBert edition turntable cartridges.
Auralex ISO-Tone turntable stands.
Pioneer CDJ200 CD decks.
Allen + Heath Xone:43 Mixer.
Allen + Heath Xone:XD-53 Headphones.
Korg Kaoss Pad Quad -and/or- Alesis AirFX outboard effects units.
Peavey Grabber sampler/looper.
Boss SP-202 phrase sampler.
Where is Fascination Street?
You'll notice that there are sometimes references to the Radio SRO/Groovy Train sessions being broadcast "live from Fascination Street." Fascination Street is a club that doesn't exist, but if it did exist, it could likely be found at 6157 E 51st Place in Tulsa.
What's the main thing that makes me happy about each performance?
Honestly, the online chat. The more people who are having friendly, fun chat during the performances, the better I feel about performing. After all, even though I'm the guy playing the music...
This experience is about you all.
It would be nothing without the listeners. So, whenever I'm online performing, PLEASE don't be shy about saying hello and starting up a conversation!
As always, a huge THANK YOU to everyone tuning in, enjoying the music, and offering your input. This is something I hope that I can continue to do for a long, long time.
- Badger
[Slight editing 2020-06-20 3:44 PM CST: Wording/formatting.]
---
The views/thoughts expressed above, just like every other view expressed on my site, are mine as an individual. They do not necessarily reflect or agree with the views of any company for which I work, nor any company for which I've ever worked, nor any company that I own.