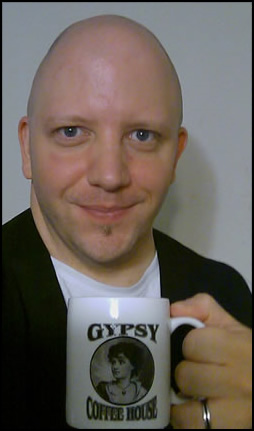 So, here's a little about me...
I've been involved in the DJ industry for over 20 years. I got my start in the mobile DJ industry; I was one of those "wedding DJs."
Then, I moved on to radio, where I became one of the DJs in the first year of the Edge of Insanity (EOI). I eventually moved on to club DJing. I'm one of the biggest collectors of rare vinyl remixes in this part of the country.
I enjoy DJing... but I don't do it often. I normally specialize in retro-oriented dance events, but every once in a while, I like to try something different.
Why the Chillout?
Back in 1995, I found out about Portishead and other trip-hop music. My love for trip-hop gradually evolved into a love for downtempo music in general (please see the Music page for details).
The music was great, but there was one problem: There wasn't much use for trip-hop music in most of the events at which I performed at the time. It's not really "dance" music, of course.
Well, in early 2008, I was hired to be the regular DJ at a little Brookside bistro called "3316." The food and the atmosphere were amazing... but the management was not. The place was very poorly publicized, and 3316 closed down soon after they first hired me.
In the time that I played there, though, I had some great times. They specifically asked for downtempo music for the early part of my set, followed by some more house-type grooves later in the evening.
I LOVED playing the downtempo stuff. It fit in perfectly with the overall mood of the place - hip, laid back, and chilled-out.
I want to bring that feeling back... and that's what I hope to achieve with each and every chilloutdj.com event.
More about me...
You can learn a lot more about me at my website, located here.
If you're a Facebook freak like I am, you can also find my DJ Badger Facebook page right over here.