Entry One Hundred Seventy-Seven.
Wednesday, 2014.01.29, 10:18 AM CST.
The soundtrack of 2013.
Current Mood: Recovering from illness, but optimistic.
Current Scent: Messe de Minuit by Etro.
Like my last post regarding the soundtrack of 2012, this blog entry will detail fifteen songs which could form a personal "soundtrack" for my year of 2013.
2013 was an odd and remarkable year. My younger son turned one. I was a bit more introspective than usual, and I took an extremely rare opportunity to see two Depeche Mode concerts in a row - once with an old friend whom I hadn't seen in twenty years, and again with my wife and six-year-old son. I got more inspired than usual on a musical basis, and I also cranked out some more new paintings.
The year carried a number of intertwining themes, including loyalty, mental illness, nostalgia, forgiveness, and perhaps, in a very subtle way, revenge.
So, without further ado, here's my personal soundtrack of 2013:
1. Depeche Mode - "Secret to the End."
2. VNV Nation - "Illusion."
3. Purity Ring - "Grammy."
4. George Barnett - "Get Lucky."
5. Grimes - "Vanessa."
6. Carina Round - "For Everything a Reason."
7. Duran Duran - "Palomino."
8. Depeche Mode - "But Not Tonight."
9. Clams Casino - "I'm God."
10. Chvrches - "The Mother We Share."
11. Amycanbe - "Everywhere."
12. Daughter - "Get Lucky."
13. The Cure - "Last Dance."
14. Client - "Someone To Hurt."
15. Depeche Mode - "Alone."
And here's why each track was so darned special...
1. Depeche Mode - "Secret to the End."
If people had been watching my life like a film this year, "Secret to the End" would easily be one of the tracks used for the trailer, and the song used for the opening credits. "Secret to the End" was one of the best tracks on Depeche Mode's stunning Delta Machine, and definitely one of the darker ones. Its ominous allusions to a "disappointment" and a forthcoming confrontation were reminiscent of older DM, and yet it was definitely a modern DM track.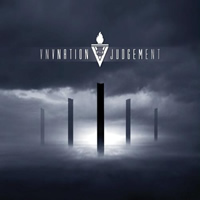 2. VNV Nation - "Illusion."
"Illusion" was easily one of the most tear-jerking tracks ever released by VNV Nation. Every soundtrack needs a killer ballad, and this one fit the bill.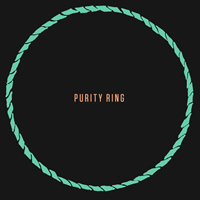 3. Purity Ring - "Grammy."
Oh, this one got stuck in my head in 2013. A LOT. Offered as a free download from the Purity Ring website, this track was actually a cover of a Soulja Boy song. Now, keep this in mind: I'm not a Soulja Boy fan. In fact, I DESPISE Soulja Boy. However, this cover was good enough (and infectiously catchy enough) that I considered it one of the fifteen most significant tracks of the year.
4. George Barnett - "Get Lucky."
Yes, I know... "Get Lucky" is a Daft Punk song. Trust me, I heard it (willingly and unwillingly) an INSANE amount of times in 2013. Great song.
However, the reason that I decided to include George Barnett's version instead of the Daft Punk version is this: The first time that I heard the Daft Punk version, I expected to love it, and I loved it. Simple as that. The first time I heard the George Barnett version, I had stumbled onto a YouTube video of some seventeen-year-old of whom I'd never heard, and I expected this cover version to suck. It did not.
In fact, I was blown away when I heard it. YouTube has plenty of really crappy cover videos for all sorts of songs, but this was an incredible exception. Barnett played all of the instruments on the track, then recorded and sequenced them together into a funk-flavoured masterpiece. It was an extremely awesome piece of work.
5. Grimes - "Vanessa."
I forget how I found the video to "Vanessa" on YouTube, but once I watched it, I was hooked. There was something about Grimes' high-pitched vocals on top of her well-crafted synthwork that just really drew me in, and that "Hey, hey, wanna play? Baby, I can go and go" chorus got wedged into my head more often than I'd care to admit. Despite its rather uplifting feel, however, I usually associate it with a very dark period (emotionally) that I underwent around April 2013.
"I can see space on my radio... I can see space on my radio..."
6. Carina Round - "For Everything a Reason."
This one's on the list for one big reason: American Horror Story. I had never heard this song (nor anything by Carina Round, to my knowledge) before watching the first season of AHS on NetFlix, and this track was played in the background of an extreeeeeemely saddening and dark scene. I won't give any spoilers here, but there was a plot element that I didn't exactly see coming, and when I realized what was happening, it just hit me like a bag of bricks. (If you like modern horror, you owe it to yourself to watch AHS... at least the first season.) I went back over that scene repeatedly, and quickly fell in love with the song.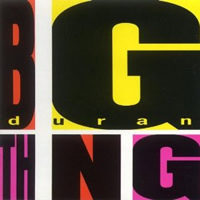 7. Duran Duran - "Palomino."
This summer, I was planning the two Depeche Mode trips, and I invested in a used copy of Duran Duran's Big Thing CD as one of the selections to take along for the drive. I'd always really liked the album, but in the past I had only owned it on cassette. (That's right. On cassette. Pathetic, I know.) So, I finally bought the CD, and one evening I was listening to it and it dawned on me that "Palomino" - a ballad that I had kind of overlooked in the past - was genuinely a damn fine song.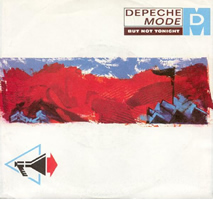 8. Depeche Mode - "But Not Tonight."
This one is the oldest track on the list. "But Not Tonight" was released way back in 1986, as the B-side to their single "Stripped." Then, Sire (DM's US record company) decided they would swap the A-side and the B-side, so US got "But Not Tonight" as a single. It was known as a track of which Depeche Mode weren't particularly fond, so even though it became an uplifting favourite among many hardcore fans, those fans also knew that there was ZERO chance of ever hearing "But Not Tonight" live in concert.
In 2013, Martin Gore decided to prove those fans wrong... by performing "But Not Tonight" at numerous "Delta Machine Tour" concerts... including both of the concerts that I saw, in the Woodlands (Houston) and Dallas.
The song was an emotional highlight for me... and there's actually an entire blog post just about THIS song right over here.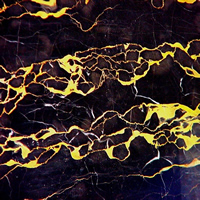 9. Clams Casino - "I'm God."
This was one onto which I stumbled while looking up chillout tracks on YouTube... and I went nuts over it. It's actually a backing track that Clams Casino did for a rap song by "Lil B" called "I'm God."

Months after originally discovering and going all wacky about the backing track... I looked up the Lil B song, and the vocals just butchered the song. The rap was absolutely terrible.
Luckily, at the time of this writing, that backing version is available for free streaming AND download from Clams Casino's SoundCloud page.
I'm quite curious about the vocals in this backing version, though. Were they sampled from an Imogen Heap song? They sure sound like her voice.

[Update 2014-02-04: Yep, it's Imogen, sampled from the song "Just for Now." Many thanks to my wife for the assistance on that one.]
10. Chvrches - "The Mother We Share."
In August 2013, I was lucky enough to see a concert by the Postal Service (an electronic side project of Ben Gibbard of Death Cab for Cutie) in Kansas City, MO, with my wife, Lanna. The show was a lot of fun, and then afterward we went out in search of something decent to eat - easier said than done at that time of night!

We ended up finding this little sports bar in Overland Park called Maloneys (with no apostrophe). We walked in and had a fairly gargantuan vegetable quesadilla while we talked for a while. While we were there, this track started playing, and neither of us knew what it was... but I wanted it. She looked it up on her phone using the lyrics and determined that it was "The Mother We Share" by Chvrches.
It was a beautiful night, and every time I heard this song, I think about it.

(Incidentally, if anyone could tell me where to find one of the vinyl remix singles of this track, for a reasonable price, I would appreciate it madly!)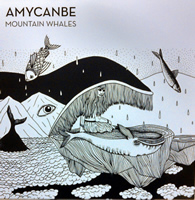 11. Amycanbe - "Everywhere."
In 2013, I started subscribing to Feedbands - a company who sends out a new vinyl album by a different unsigned artist every month. The best of the batch that I received in 2013 was "Mountain Whales" by an Italian group named Amycanbe. The album as a whole was really, really impressive.

"Everywhere" became one of my favourites on the album quite quickly. Although it was a downtempo track, it had an oddly aggressive tone reminiscent of the classic Halou track "Separation."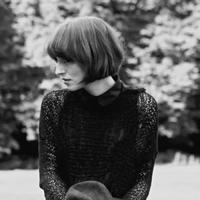 12. Daughter - "Get Lucky."
Yes, this is the second cover version of Daft Punk's "Get Lucky" that I would include on the 2013 soundtrack.
Much like the George Barnett cover of "Get Lucky," I stumbled onto the Daughter version via YouTube (probably while listening to the Barnett cover for the umpteenth time!), and when I listened to the Daughter cover, I was overwhelmed. Their slow and somber take on the track transformed it from a joyous song about going out trying to get laid and turned it into something far deeper, colder, and much more haunting. (If you're not familiar with Daughter... imagine Mazzy Star performing "Get Lucky.")
As soon as I heard the Daughter version, I knew that I would be including two versions of "Get Lucky" on my soundtrack list. Both hers and Barnett's versions were too good to exclude, and they were so different that they would both find a place.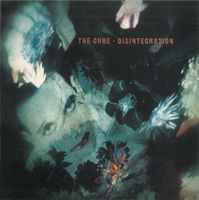 13. The Cure - "Last Dance."
Here's what's really funny about the Cure's Disintegration. For a lot of Cure fans, it's the most cherished album that the Cure ever released - a masterpiece almost entirely focused on heartache and misery.

I've enjoyed the Cure's music and have bought various releases (mainly singles) from them since 1989, but regrettably (and embarrassingly!) I never got around to buying Disintegration. It was another investment that I made for trip music before the Depeche Mode journeys.
"Last Dance" was a song that I had admired when I heard a live version on a single in the past, but finally sitting down and listening to the studio version really "got" me. Brilliant mood, brilliant lyrics, brilliant song.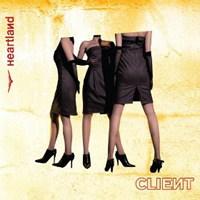 14. Client - "Someone To Hurt."
If 2013 had a set of closing credits, "Someone To Hurt" would be played as they began, and it would need to be an unusually-done produced set of credits - like the opening credits of Fincher's Fight Club or the end credits of Fincher's Seven. It's beautiful, dark, and a bit sadistic.
I'm capable of being at least two of those.
15. Depeche Mode - "Alone."
I think that I can safely say that the first time I listened to "Alone," I cried... or I came pretty darn close. It very quickly became one of my favourite Depeche Mode songs of all time - which absolutely amazed me considering that it was a "new" Depeche Mode song. I never thought I would EVER say that about a new DM track, and I'm glad that I was proven wrong.
I loved the feel of the song, I loved the theme, and I loved the fact that unlike a lot of DM's "darker" tracks in the last decade or so, this one didn't provide any semblance of hope or redemption. It told a story that was not altogether unfamiliar to me. If 2013 were a film, then this would play during the second part of the end credits to finish everything off.
So, there we go... My soundtrack to 2013. Hopefully I will post again soon. Thanks, everyone.
Badger